The ultimate caregiver tool that helps bring immediate care and comfort—any time of day or night.
With the NorthStar LINC app, patients and caregivers have round-the-clock access to the support they need–at the click of a button. The NorthStar LINC app available on internet-enabled tablets connects patients and their caregivers to a virtual care team.
Via chat or Zoom, the virtual care team can answer questions or help during a crisis—even at 3 a.m.  If needed, they can even deploy a nurse to your home.
Together with the 24/7 Caregiver Support Center, NorthStar LINC is another way home-based patients and caregivers can receive support any time of day or night.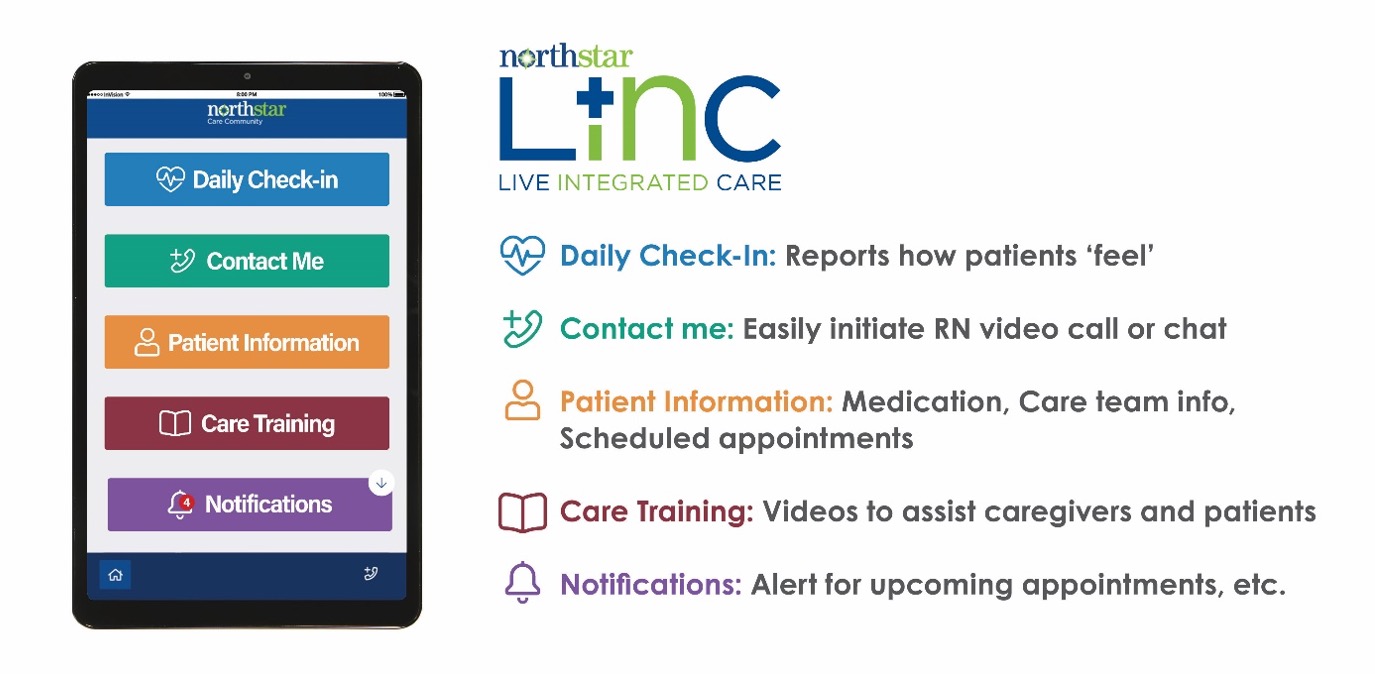 An Added Layer of Support for Patients and Caregivers
Hospice of Michigan is dedicated to providing high-touch, in-person care—that will never change.
The added resource of NorthStar LINC is the perfect complement to the bedside care and training that Hospice of Michigan provides. Knowing that end-of-life care experts are immediately available to help—whenever needed—NorthStar LINC reduces anxiety while building caregivers' confidence.
Lifeline of Hope: learn more about how the NorthStar LINC app benefits patients and caregivers. Special thanks to WoodTV 8.
During its pilot phase, this revolutionary technology was known as wE-Connect. It was renamed NorthStar LINC in 2022, to more accurately reflect the purpose and benefits of the app.