Providing comfort and care at the end of life is the very foundation of hospice care.
At Hospice of Michigan, this pursuit requires taking a holistic approach to each patient's care plan, recognizing there are powerful non-medical options – what we call integrative therapies – that can help ease the physical and psychological pain and symptoms of terminal illness.
LILLIAN E. DELMAR MUSIC THERAPY PROGRAM
Easing Pain. Soothing Anxiety. Maximizing Comfort.
Music Therapy is a clinical and evidence-based intervention that uses music to address a variety of care goals.*
Board-certified music therapists—an important part of the hospice care team—are trained clinicians who hold bachelors and/or master's degrees and have completed 1040 hours of internship.
Music therapists carefully select music and rhythms that are part of a patient's unique life story. Patients of all ages, and often their caregivers, can experience profound benefits including:
Decreased anxiety, depression, anger, and fear; and positive changes in mood
Distraction from agitation
Decreased confusion and disorientation
Enhanced memory recall, verbalization, and lucidity
Improved communication
Grief support
*Music Therapy available in select communities across Michigan.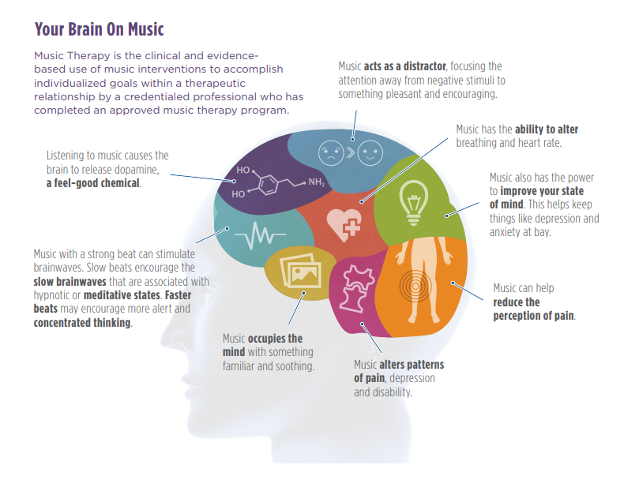 HOW MUSIC THERAPY WORKS IN A HOSPICE SETTING:
Music Therapists engage with patients in ways that best suit the patient's specific needs and preferences
Some methods include song selection by the patient; singing, song writing, improvisation, guided imagery, instrument-playing and relaxation techniques
Music therapy can be active or passive depending on a patient's needs
Elements of music therapy visits can be taught to family caregivers, providing another way for caregivers to interact with and connect with their loved one
Music therapy sessions often take place with family, friends, and caregivers present
Music therapy can be beneficial up until a patient's last few days or hours, as hearing is the last of the senses to be lost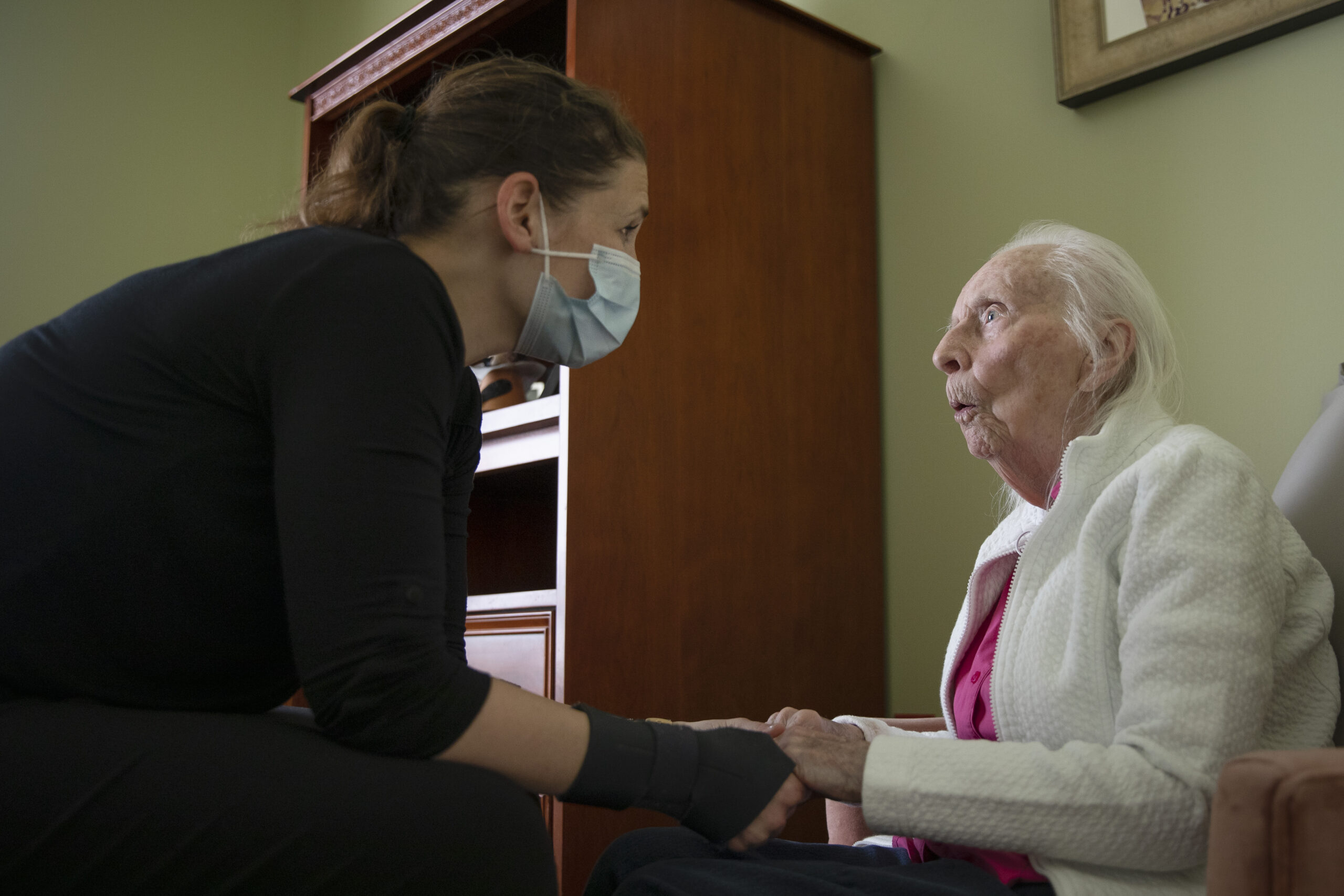 Comfort From Our Sweetest Companions
Leveraging the natural bond between humans and animals, Hospice of Michigan is proud to offer a Pet Visit Program.*
Studies have shown significant health benefits of using animals in patient care. This program, facilitated by volunteers and their pets, provides comfort, soothing companionship, and grief support to terminally ill patients and their loved ones – in their own homes or in senior living facilities.
The Pet Visit Program features the joyful companionship of dogs, cats and other friendly pets.
Therapeutic time with an animal can:
Fill a void for patients missing a companion
Lower blood pressure
Reduce anxiety
Increase levels of endorphins
Stabilize intense emotions
Improve mood and general well-being
*Pet Visits are available in select communities across Michigan.
About Hospice of Michigan's Pet Companions
All pet companions are "interviewed" by Hospice of Michigan to ensure they have a companionable disposition, enjoy being around people, are comfortable with strangers and like being touched. All companion pets must be accompanied by their "humans" –  who have completed Hospice of Michigan's volunteer training program. In addition, all participating pets must be at least 1-year-old and current on vaccinations.
Hospice of Michigan is always looking to grow its network of friendly pet visitors. Please contact Alison Wagner, Director of Volunteer Services and Integrative Therapies at awagner@www.hom.org if you and your pet would like to help.