BE A GEM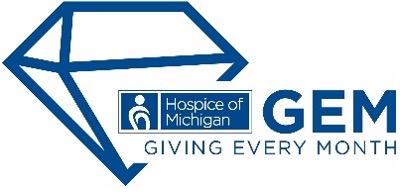 When families need exceptional care and compassion during one of life's most challenging times, Hospice of Michigan is there.
You can help make sure every family receives the same expert support and guidance by becoming a GEM for Hospice of Michigan.
As a member of the GEM community, your recurring monthly gift provides the consistent support Hospice of Michigan needs to plan for and deliver the great care that everyone in our community needs…and deserves.
To make a tax-deductible donation to Hospice of Michigan, please click on this link.